5 Reasons Why Stainless Steel Lunch Boxes Are A Wonderful Choice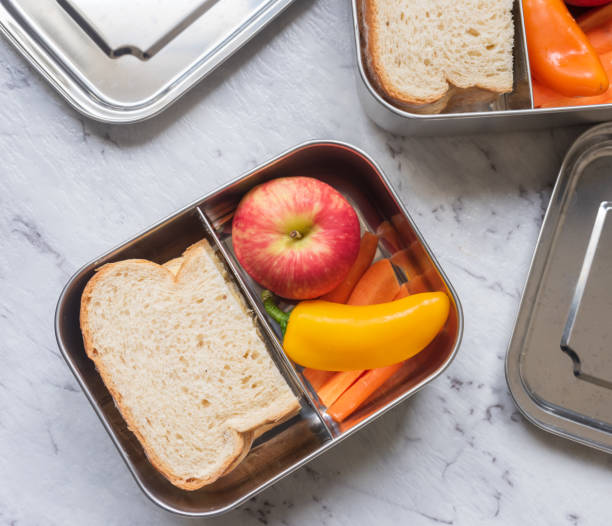 A stainless steel lunchbox is the perfect choice for any NZ kid. You might be used to seeing plastic lunch boxes everywhere, but just because they're common doesn't mean they're the best. Stainless steel can offer many awesome benefits, making it a better, healthier choice for your child.
So, why should every New Zealand parent get their children beautiful stainless steel lunch boxes?
Why Stainless Steel Lunch Boxes Are The Best
Classic stainless steel lunch boxes are very popular overseas, and they're becoming more and more popular here in New Zealand.
Stainless steel is the perfect lunchbox material because:
It's Easy to Clean. Stainless steel is such a common material used in utensils and food containers because it's so easy to clean. Your lunchbox can be put in the dishwasher or quickly washed by hand. You'll have no trouble rinsing and washing your lunchbox thoroughly every time you do the dishes.
When your NZ kids use stainless steel lunch boxes, they'll be able to enjoy good clean food every lunch.
It's Safe. Certain kinds of plastic have been found to have some dangerous properties that could make them unsafe. Plastic that contains BPA, a synthetic chemical, has been linked to some health conditions.
Stainless steel is food safe and doesn't contain BPA chemicals. It's easy to clean and won't contaminate your child's food.
It's Durable And Long-Lasting. When you get stainless steel lunch boxes for your NZ family, you can happily know that you'll use and enjoy those lunch boxes for many years. Stainless steel is an incredibly durable material. Plastic boxes can easily break or crack from minor damages, but stainless steel with be there for you for a long time.
This durability also means that stainless steel containers are safer. When your plastic gets cracked or scratched, bacteria can find its way into those cracks and crevices where it grows and gets into your child's lunch. Conversely, stainless steel is much harder to scratch and most likely won't break, so you don't need to fear bacteria like you would with plastic.
This durability is better for your peace of mind and your child's happiness. What would happen if your child dropped their plastic lunch box full of tasty food? The box might break, and the food might get ruined.
It's Better For The Planet. Plastic with BPA chemicals just isn't a great choice for the environment. Even though plastic lunch boxes aren't single-use, they still have a good chance of breaking and being thrown away.
By reducing your plastic usage with innovative stainless steel lunch boxes, you're helping to make NZ, and the world, a better place. These lunch boxes are made from good materials and can be used for a very long time, meaning you won't need to buy a replacement anytime soon. This saves you money and reduces waste.
It's Damage Resistant. Stainless steel's durability makes it resistant to various types of damage. When paired with a good lunchbox design, you've got yourself one awesome robust container.
Certain brands pair the durability of stainless steel with fantastic designs to make their lunch boxes leak resistant. These stainless steel lunch boxes are perfect for any kind of food, including food like curry or stew, which can leak if not in a proper container. A leaky lunchbox is an absolute nightmare for you and your child. Avoid messes with a stainless steel lunchbox.
Other Things You Can Do To Make Your Kid's Lunch Better
Choosing an NZ stainless steel lunchbox is a great step, but is there anything else you can do to make your child's lunchtime even better?
To really go above and beyond, consider the following:
Decorate Their Lunchbox.

Something delightful you can do to make your child's lunchbox more unique is to use specially-designed lunchbox magnets.

You can purchase these adorable magnets that are designed to fit perfectly onto your child's PlanetBox lunchbox.

 These charming magnets come in a variety of styles, so you can buy a couple of sets and mix and match the pictures. However, remember to always remove the magnets before you wash the lunchbox.
Use Cute Sandwich Cutters.

Sandwich cutters can transform any ordinary sandwich into adorable shapes that are tasty and fun. Using these is a great way to encourage your child to finish their lunch.
Decorate Their Lunches With Cool Food Picks.

Tired of the same old toothpicks? Use unique food picks to turn your child's lunch into something any NZ child would love. These picks are reusable.
Want To Make Your Child Lunches They'll Love? Visit Our Site!
As you can see, stainless steel lunch boxes are the best! You can get your own, along with many other excellent lunchbox accessories and more, at The Lunchbox Collection's online store.
Making your child's lunch better, safer and healthier is a good step towards teaching them the importance of healthy eating and finishing their food. Plus, it's a fun way to make their day a little brighter.
You can reach our team at hello@thelunchboxcollection.co.nz if you have any questions or thoughts about our products or services.
The Lunchbox Collection can help you make lunchtime fun.
---