How Using a Stainless Steel Lunch Box Improves Your Health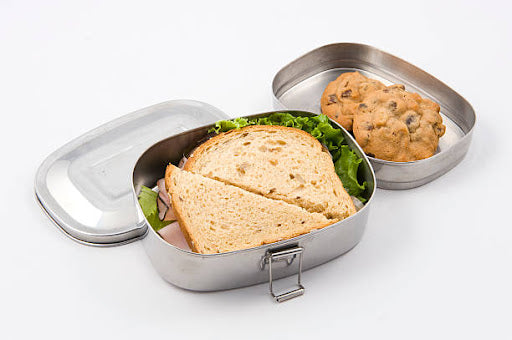 A healthy diet is one of the cornerstones of good health, and with an excellent NZ stainless steel lunch box, you and your family can enjoy a variety of delicious healthy food. Stainless steel is a very popular material for food containers for several reasons.
Are you looking for new lunch boxes for your family? If you are, you might be considering a stainless steel one, but you might be wondering why you should choose a metal box over your other options.
Read on to become more informed about why stainless steel is such a great material for food containers.
How Can Stainless Steel Lunch Boxes Improve My Family's Health?
Some might wonder, 'can stainless steel help my family stay healthy?' Some might be confused as to why the material your lunch box is made of is so important. If the food inside the lunch box is good, does the material matter?
It does! Stainless steel can help your family stay healthy because:
Stainless Steel Is A Non-Toxic Material. Stainless steel is a food-safe material, which means it doesn't contain any toxins that could seep into your delicious lunch. Your food can stay tasty when you store it in your NZ stainless steel lunch box. Storing your food in containers made of materials that aren't food safe is dangerous because unhealthy toxins from the material could get into your food.
If you do use reusable plastic containers or products, we recommend ensuring that your containers are made of food-safe plastic.
Reusable Materials Are Better For The Environment. As we all know, reusable containers and products are better for the environment. They reduce waste, which reduces pollution, which makes the world better for you and everyone around you.
Although this benefit isn't an immediate healthful perk, it's still a very good advantage that we should all care about. Using eco-friendly products that are designed to last is a smart choice for the world and your life. Stainless steel lunch boxes are usually a bit pricier than other alternative options, but they can last you for a very long time.
Plus, you'll be teaching your children that sustainability is a good thing. They can enjoy their lovely NZ stainless steel lunch boxes while feeling great about their choices.
Stainless Steel Is Easy To Clean And Sanitise. After all the yummy food has been eaten, it's time to clean up. You'll be thrilled to learn just how easy stainless steel is to clean. This steel is a nonporous material, which means it's simple to clean and that it's harder for bacteria to get into the material to grow. Lunch boxes with cracks or hard-to-reach spots are more likely to harbour dangerous bacteria.
With a straightforward stainless steel lunch box, you can thoroughly clean it in a very short amount of time.
Well-Designed Steel Boxes Keep Food Fresh And Protected. Stainless steel is a very good material to use, but please be sure to select a box with a good design that keeps your food secure. Well-designed boxes with a focus on security and leak-proofing are best.
These NZ stainless steel lunch boxes will keep your delicious food secure and free of contaminants until it's time to enjoy lunch.
Why Else Should I Choose A Stainless Steel Lunch Box?
As you now know, stainless steel is a wonderful choice that can benefit your health. But are there any other perks that you should know about?
Stainless steel lunch boxes are also wonderful because:
They're Extremely Durable. It's hard to break - or even significantly scratch - stainless steel. No one wants a lunch box with cracks and holes in it. Stainless steel's strength and durability mean that stainless steel lunch boxes are strong and reliable. Their durability means that you can use and enjoy your lunch box for many years, no matter what kind of lifestyle you have.
They're Lightweight And Portable. When most people think of metal, they imagine a strong but heavy material. But stainless steel is shockingly lightweight for being so durable. You can easily carry around your lunch without it being cumbersome.
They're Easily Customisable. Who doesn't love personalised possessions? You can get adorable magnets for your family's NZ stainless steel lunch boxes. These magnets are designed to fit perfectly onto the PlanetBox stainless steel lunch box. You have so many cute designs and colours to choose from; you can even choose several sets and mix and match the magnets to give your children a fun surprise at lunchtime.
Where Can I Get My New Lunch Box And Lunch Supplies In New Zealand?
Are you ready to make lunchtime a bit more magical? Visit our online store at The Lunchbox Collection to view our fantastic selection of products, including reliable NZ stainless steel lunch boxes.
To really make things more fun, we encourage you to browse through our selection of delightful food containers, sandwich cutters, food picks, food pouches and more. Your family will surely adore our wide selection of charming products.
For more information please email us on hello@thelunchboxcollection.co.nz.
Enrich your meals with fun and healthy choices with The Lunchbox Collection.
---