7 Best Reusable Yoghurt Pouches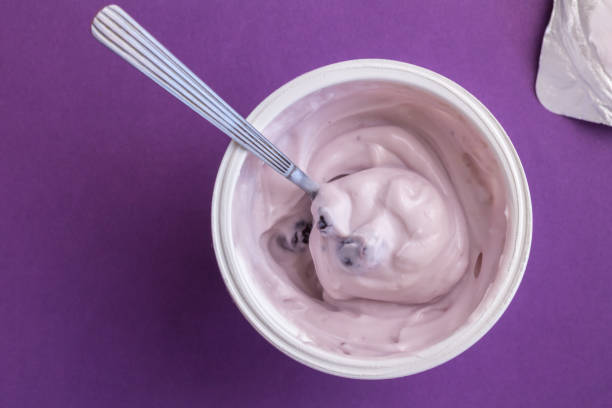 When you pack your children's lunches, you want to give them tasty and nutritious food. But you shouldn't only be thinking about the food; you should also think about what you're packing the food in. Economically friendly products like reusable yoghurt pouches can help you be better for New Zealand's environment.
Most of us are used to using disposable food pouches that you rip open and then throw away when you're done. Although they seem fine if you only have one occasionally, if your child eats one a day, that waste can add up. So, instead of using one-use products, why not invest in something reusable?
You'll be surprised at just how advantageous these products are! Keep reading this informative article to learn things like:
What reusable food pouches are.
Why great reusable food pouches can make your child's lunch better.
Why reusable pouches are better for you and the environment as well.
How you can get your own reusable yoghurt pouches for your NZ kid's lunch.
What Are Reusable Food Pouches?
Reusable food pouches are pouches that can be washed and reused over and over again. Similar to reusable water bottles, bento boxes and plastic containers, they help you reduce waste while allowing your child to transport their lunches safely.
Some excellent reusable food pouches are made with high-quality silicone. Food-safe silicone is easy to handle, allows your child to squeeze the bottle and is softer than hard plastic so it's generally safer and easy to pack.
Are Reusable Pouches Better Than Disposable Ones?
You'll be happy to know that reusable yoghurt pouches are better than single-use pouches for quite a few reasons. They can be better for your children, the environment and you yourself.
This is because:
They Can Save You Money. Although you might not realise it at the moment, constantly buying packs of pouched yoghurt is often more expensive than buying a container of yoghurt or making the food yourself. These minor costs add up.
However, you obviously won't need to buy those packs when you use reusable food pouches. Reusable yoghurt pouches can save New Zealanders extra money in the long run. You just need to buy your pouches once and make sure to take proper care of them, then you can use them for years.
They Don't Produce Much Waste. One of the best benefits of reusable pouches is that you're doing your part to reduce waste in New Zealand. Although throwing away one food pouch a day doesn't seem like a lot when one kid is doing it, it sure is a lot when an entire school does it every day. Even if one kid switches to reusable pouches, that's good. Furthermore, your great choice may encourage other parents to change as well.
They Come In A Few Colours and Sizes. Kids love bright colours, so they'll be thrilled when you get a reusable food pouch that's their favourite colour. Reusable yoghurt pouches are available in a few sizes and colours so you can get one that's an appropriate size and look for your child.
You'll Know Exactly What's In Them. One issue with buying pre-made yoghurt or other treats is that you don't really know what's in them. You can read the ingredients label, but they're often filled with components you may not have heard of. Unfortunately, a lot of pre-made food is filled with sugar, preservatives and colouring.
This can be especially worrying if any of your children have food allergies or sensitivities. No parent wants to send their child off with questionable food that may or may not be the healthiest option.
But, with a reusable pouch, you'll know exactly what's in it because you're filling it yourself. You can even learn how to make your own yoghurt or another healthy, tasty treat so you know every ingredient your child is eating at lunch.
They're Easy To Use. Reusable yoghurt pouches are very easy to use, and filling them will only take a minute or two if you have your contents ready. You can even use a funnel to make the process quicker and less messy. To make things even easier, you can even purchase several pouches, fill them and then put them in the fridge so that you can quickly grab one for your child's lunch every morning.
How You Can Improve Your Kid's Lunches With Reusable Food Pouches And Other Incredible Products
As you can see, switching to reusable food pouches is a smart choice! Visit our store at The Lunchbox Collection to get your very own reusable yoghurt pouches. We have a variety of nice colours and sizes for you to choose from.
We make sure to only stock good, safe products that'll make your child's lunch more interesting. In fact, we have plenty of other goods that you may also be interested in. You can find food picks, reusable straws, lunch boxes and more in our shop.
You can mail us at hello@thelunchboxcollection.co.nz for more information.
Make your child's lunch more fun and encourage them to eat healthier with The Lunchbox Collection.
---